It has been more than 1 month backing to HN where is noisy and busy with hectic moments, backing to the rat race with the blazing sunshine and sudden rain of summer since the trip in Mui Ne. Nevertheless, the images of VVT Outing 2017 are still stuck somewhere in my mind.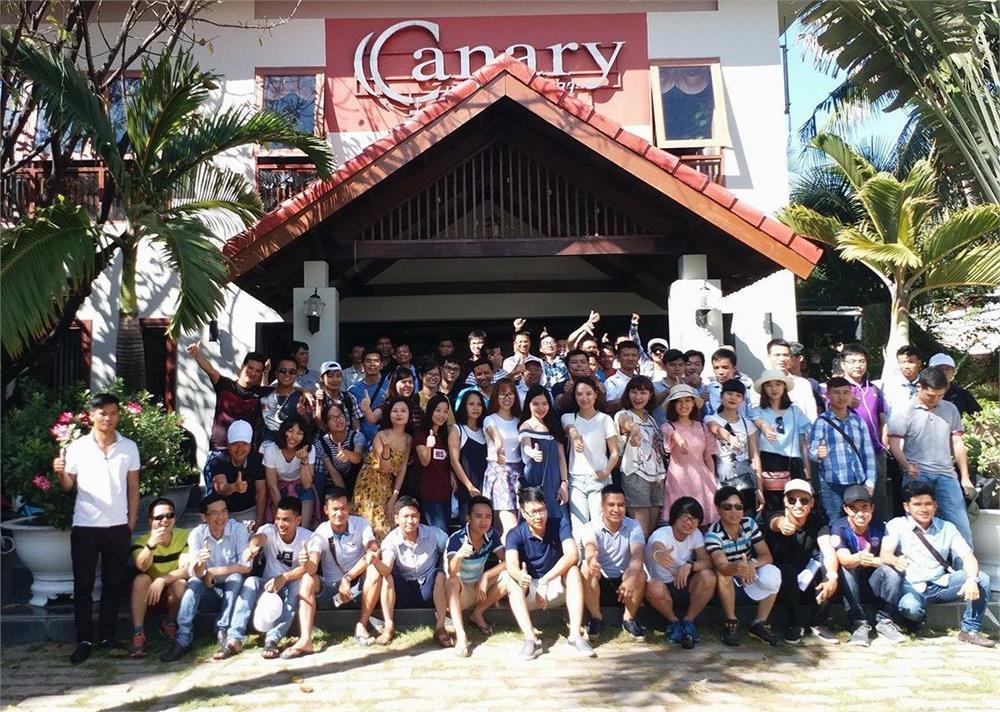 The wheels of bus Hanoi-Mui Ne started to roll in the last days of June, but for me and almost VVers, the trip might have warmed up a long time ago by carefully preparing for a very expectable one to be well deserved.
Arrived to Canary Resort at 8pm after a long day travelling, Mui Ne welcomed us with a bright moon, a starry sky and a cool breeze carrying the salty taste of sea.
On the second day, more than 100 VVers were divided into 4 teams to participate in Teambuilding at the beach. These activities required cleverness, intelligence, highly focused attention, especially solidarity, support, and team coordination. With a strong manner, enthusiasm, and ingenuity, The Orange team won the game in a convincing manner.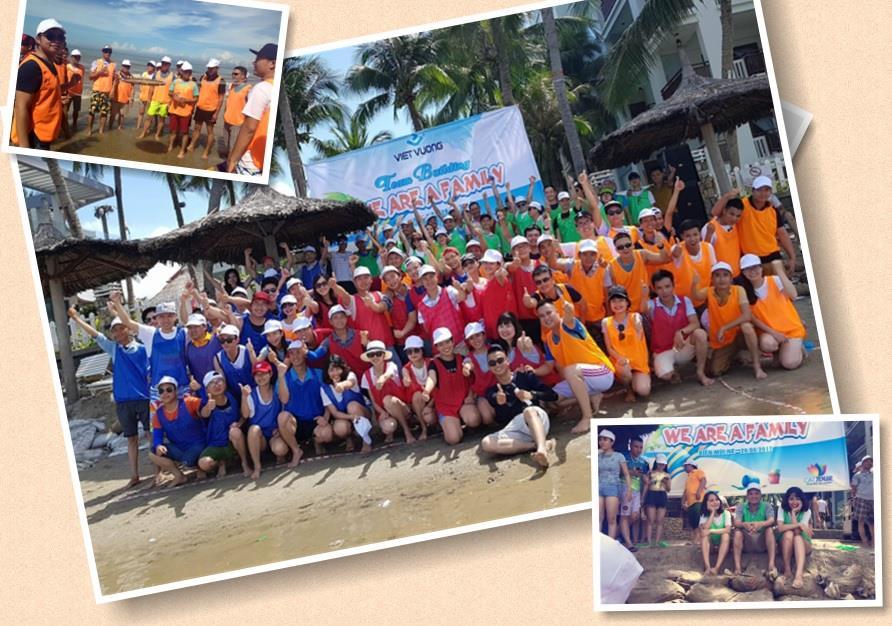 After Teambuilding, all members backed to hotel in order to prepare for the program "The Refake 2017- flashing face, brand remix" that had been warmed up since more than one month ago. Dressing eye-catching liberal costumes instead of casual work outfits, the amateur artist definitely shined on stage by their incredible performances that had been well-prepared before. To have such great shows, all the teams had made effort to practice and rehearse after work every single day. And they truly made an amazing concert by their own colors. There were 8 teams with 8 different identities, such as young sweet vocalist with colorful costumes from "Strange Wind" team; charming modern sexy dance from "Da Nang-Quang Ngai Expressway" team; pretty girls from "Kinh Thương" team and ATM team; volcanic rock music with the song "Rock's Spirit" from QC and Occupational Safety team. The most notable performance was an emotional opera "Chim trắng mồ côi" from "Purchasing – Accounting team", which won the first prize of The Refake 2017.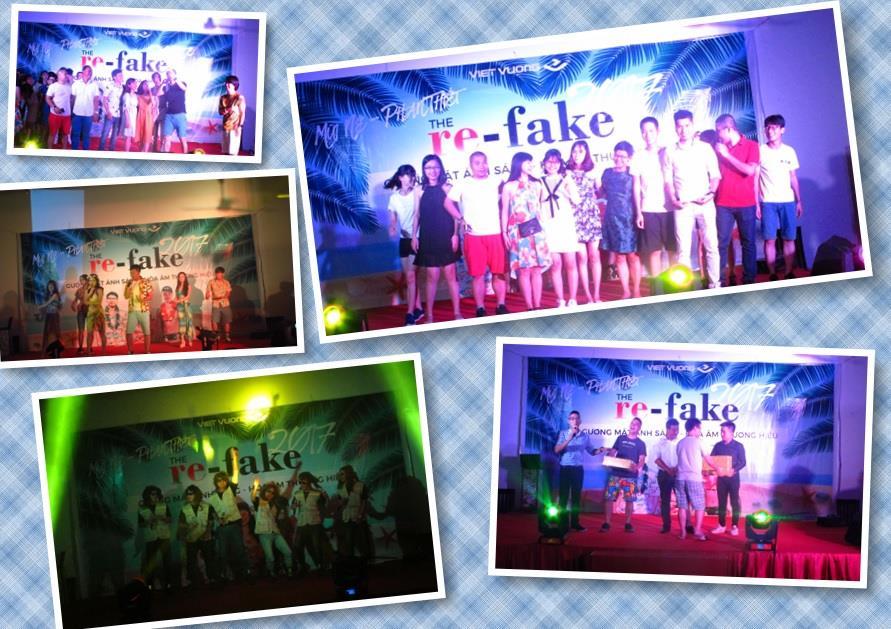 The 3rd day was very busy with a heavy schedule visiting many famous places in Mui Ne-Phan Thiet. Our first destination was "Suối Tiên". Not clean and bubbling as expected, Suoi Tien was a charming red orange flow, which was light-flowing with the shallow level. After the visit to Suoi Tien, we moved to the next stop – Doi Cat Bay, one of the tourist attractions of Mui Ne. The last stop of our journey was RD Wine Castle. Located in Sea Links City, with its Medieval European architecture, RD Wine Castle is considered as a new attractive destination of Mui Ne. During the visit, we were introduced about the wine making process that had been set up to be located at deep ground and then enjoyed many different types of wine. This visit provided us with a lot of valuable knowledge, interesting feelings and unrivalled experience as well.
Our feelings absolutely changed from eagerness and expectation on the first day into regret. If only those days had been extended more, if only we could have played more, if only everything had started without ending…
The trip equipped us with much considerable knowledge and helpful experience. Especially, it made us well understood about my colleagues, and from those moments, "we trust, we share" together.
-Recorded by Trinh Thi Thu Hang-