Until today, when reading stories in the Book of Chronicles "10 years of VVT" and looking pictures in the Yearbook, I can understand the path to compose 10 entire memorable spring symphonies.
Honestly, it is very hard to describe enormous devotions of all members for VVT by any cliché words because my words right now become "cold and flat." However, I absolutely believe that anyone who had been attending and witnessing series of programs celebrating 10-year anniversary of VVT would see that this anniversary had been done with big loves and sweet hearts.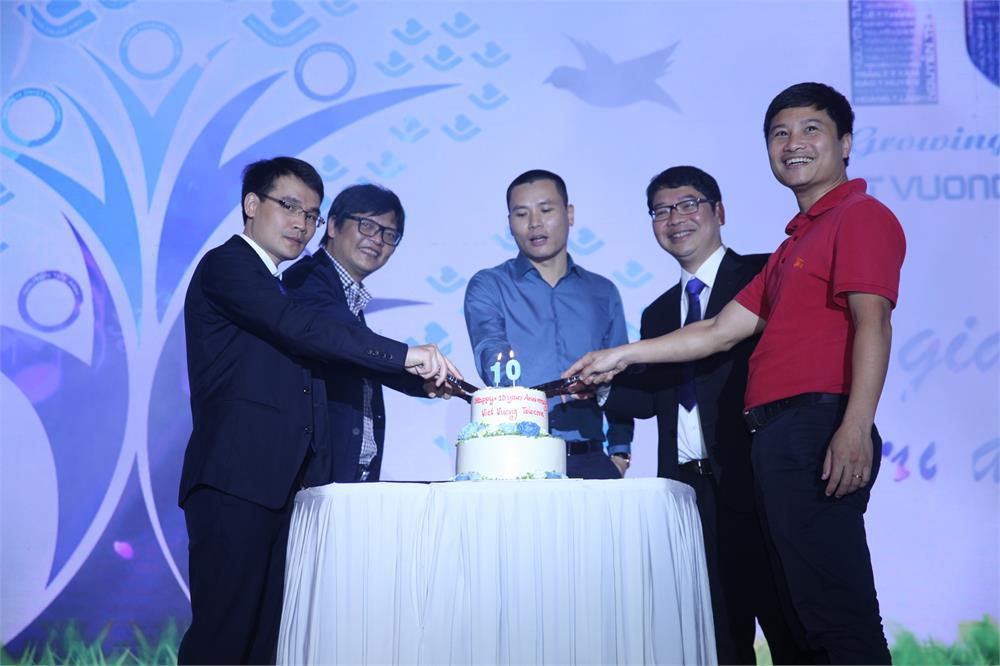 Having warmed up since Sep-2017, and started up from ideas of VVTers, after many discussions and arguments, Organizing Board divided into sub-teams for these ideas to be realized. They are Logo team (Leader: Mr.Ha Dang), Preliminary – Outing Q3 (Leader: Mr.Phuong Nguyen), Uniform and brand-products team (leader: Ms.Huong Le); Internal News (Leader: Mr.Diamond T), Yearbook team (leader: Ms.Nguyet Anh); Chronicles Book team (Ms.HC); USA team (Ms.Trang Nguyen); and Ceremony team (Ms.Huong Le). After 6 months of hard work, all activities attracted VVTers to participate in, creating expectation and eagerness around the company. It was an impressed logo, an unforgettable Moc Chau, beautiful décor at office corners, nice uniform, 10 internal news, a photo album, a 120 page- chronicles book and a 10-day-trip to USA that all had been made by "VVTers-self".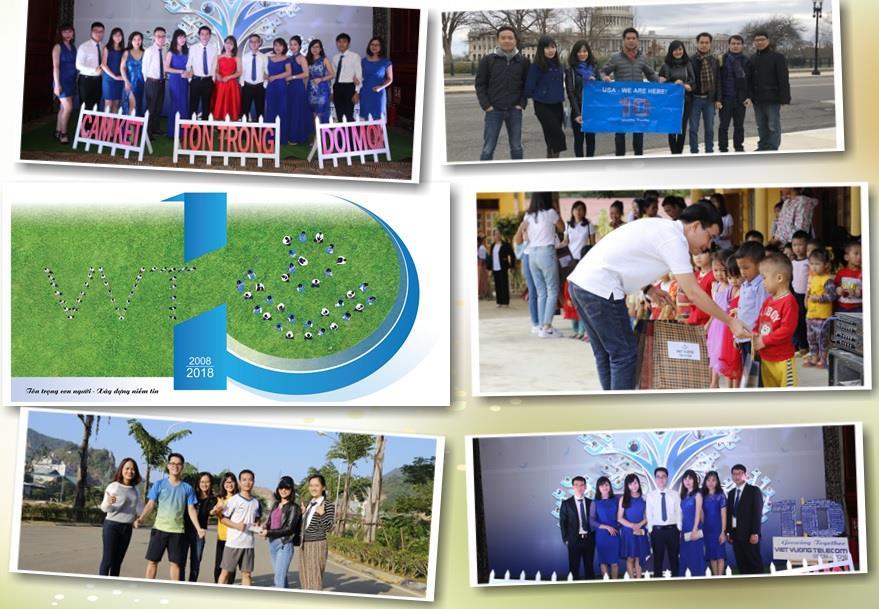 After all, fantastic ceremony bearing an impress of VVT was held by careful preparation of all teams and highly creative ideas of Ceremony team. In a romantic cozy atmosphere with spring's harmony, achievements and efforts during 10 years were expressed realistically and vividly. Familiar stories of daily life were acted out gorgeously on stage. Quiet contributions were honored. Amateur artists shined brightly on stage after a long rehearsal time. So much passion, love, even sharing and sacrifice for the VVT were clearly depicted. Besides, the development orientation of the company in the future was appealingly presented. The present and the past are always a stepping-stone and a strong foundation on the path to the future. With the considerable achievements, and valuable experience, VVT are confident to change along with innovation of telecommunications market in particular and market economy in general.
I think more than 100 participants attending the ceremony including Board of Director, Managers, Representatives of families, Guests from Viet Vuong System, former and later employees had the same feeling of "Family".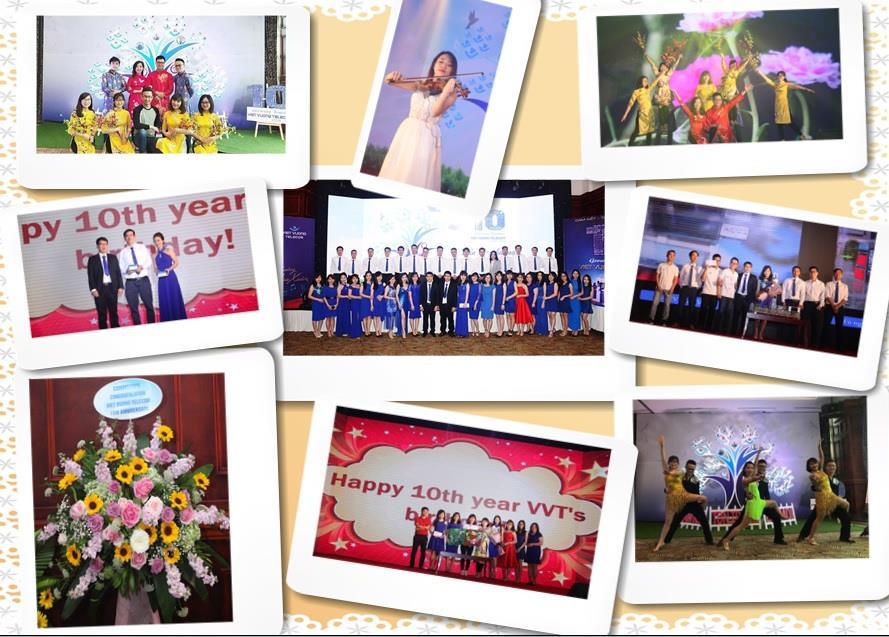 After many flowery words crossed my mind, I chose "Family". Family is something familiar, close and deeply emotional. This was the first time I have attended the anniversary. This was also the first time I could feel a birthday filled with such deep emotions. The name "Spring Symphony" reminds me of Beethoven's Symphony No.5 "Fate". Fate knocks at the door. Fate let us meet each other. VVT is not only a workplace but also a family, which has brothers and sisters. In spite of simple lunches together or daily chitchat, we will not be able to meet each other, or find our close friends without fate.