More than one week since V-Games "Women of Honor" finished, emotions and impression of the games honoring the beautiful women of Viet Vuong have been preserved intact.
V-Games finished with a fantastic football match that properly presented the beauty, strength and fun. When all 14 players on ground were women – 14 professional players of Viet Tri FC and HN FC, the quality of match or tactical strategies became overshadowed. The ball on ground seemed to belong a magic that attracted all players to chase. Among narrow space, the audience was still able to see the gracefulness and youth of pretty women. It was the wavy hair gone with the wind. It was the sweat rolling on pink cheeks while waiting for her teammates to pass the ball and it was the lovely tight lips to hit decisive kick ... All were gentle, attractive and natural like the beauty of Viet Vuong women - as the name of V-Games: "Women of Honor" presented.
I can make sure that after a dynamic day with too many activities, all supporters and players, especially the pretty women felt tired a lot; nevertheless, we did have very nice memorable moments together…
Thanks to V-Game 2018, VVers had a great opportunity to get closer. Thanks to V-Game, we got more fun and more surprises that we could miss without joining.
Let us look back unforgettable moments with colorful photos taken in the blazing sunshine by enthusiastic photographer.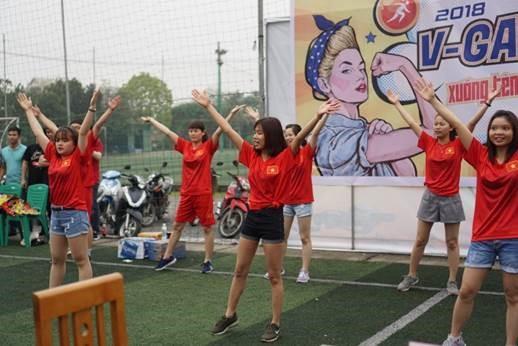 V-Games opened with a lively young dancing by great dancers from V-Coating, one of the most famous and energetic team of Viet Vuong.
The elegant women suddenly became much stronger than ever before. Everyone seemed to hurry, and concentrate on the Games.
Tug of war…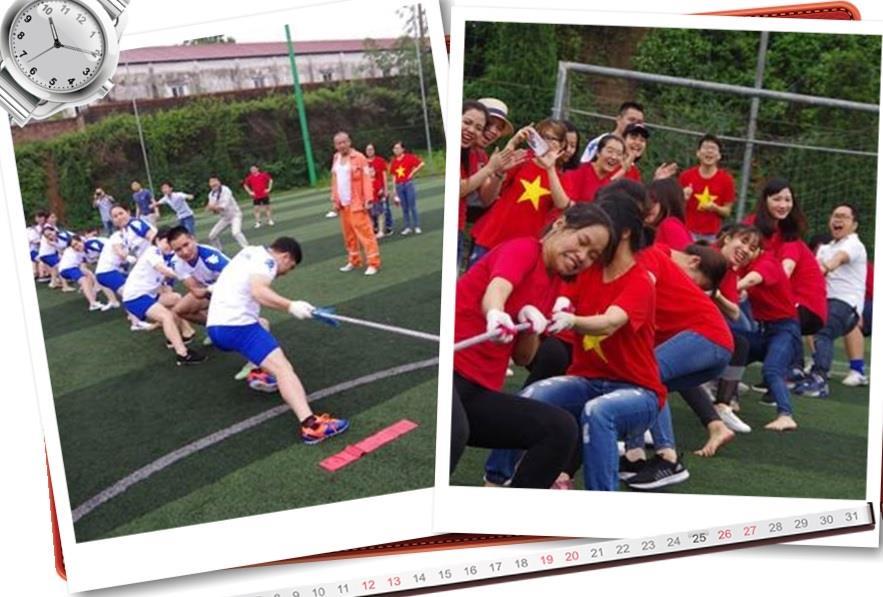 Football…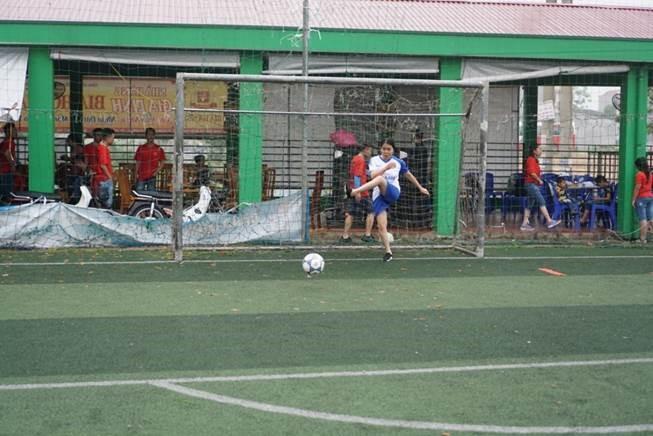 Who told "Women cannot play football"?
And Arm wrestling…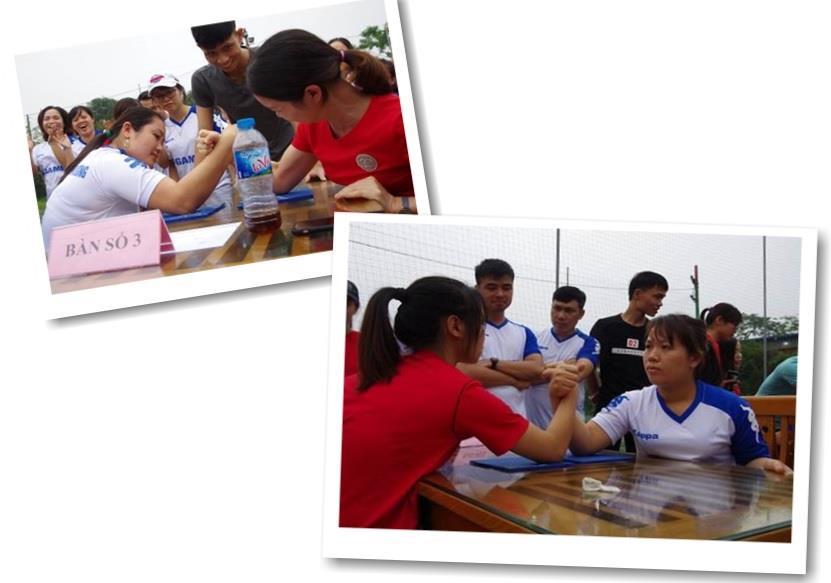 Little hands with much energy…
And Running….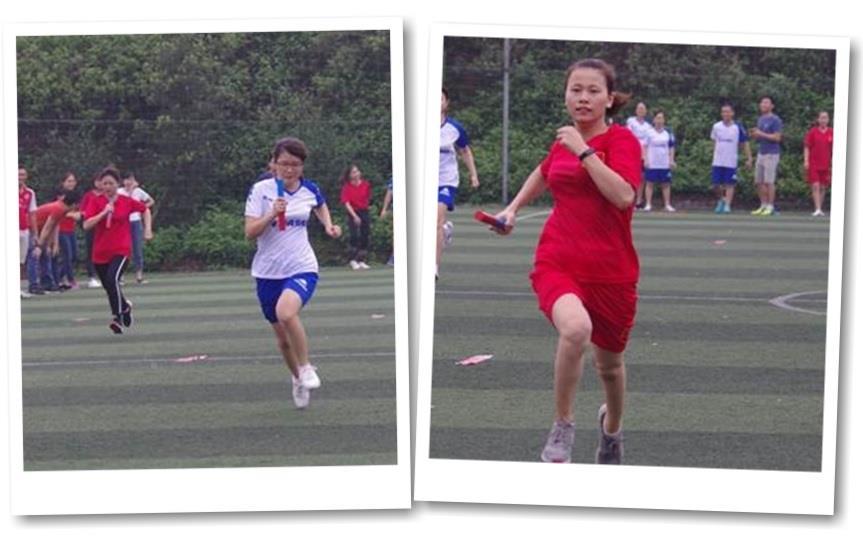 Fast and Strong…
Or Mind games….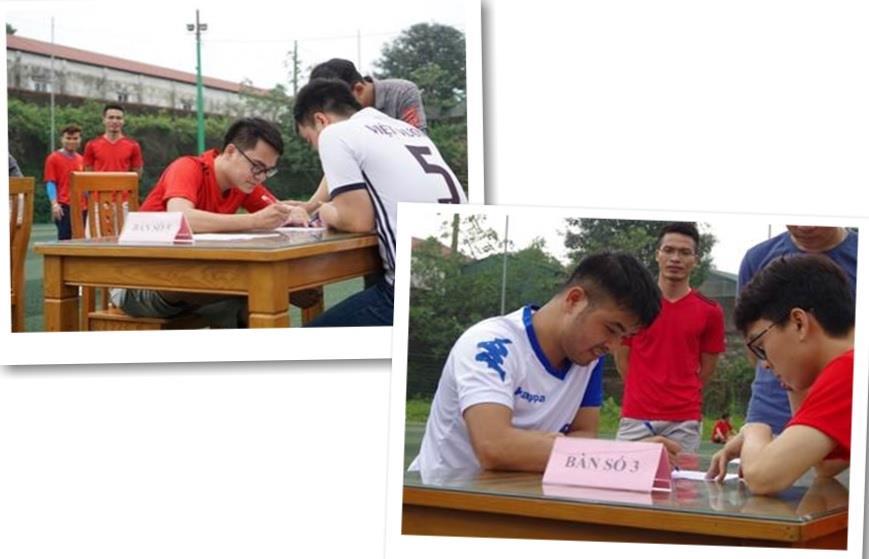 ….racking brain….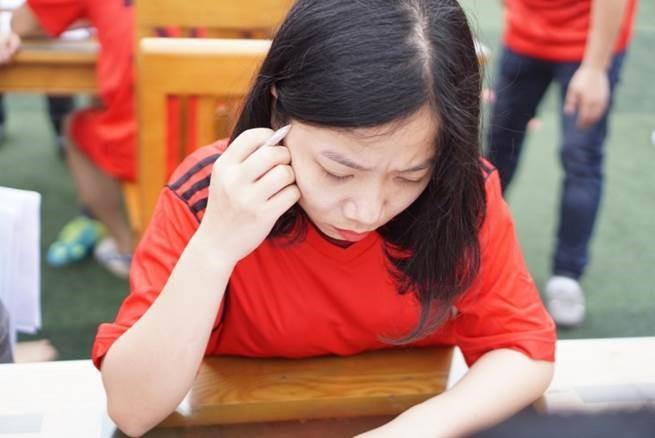 Highly - focus….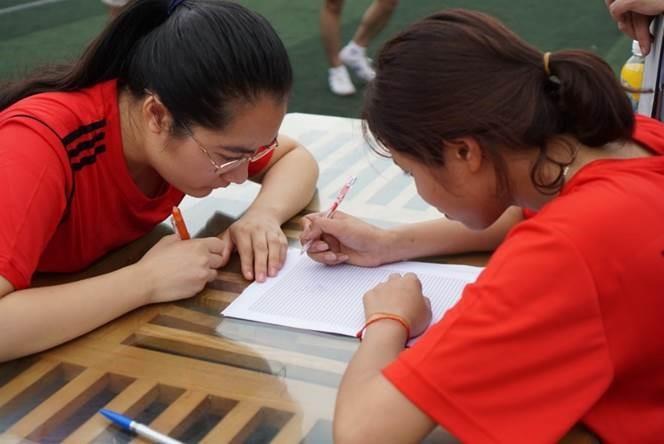 Well- matched…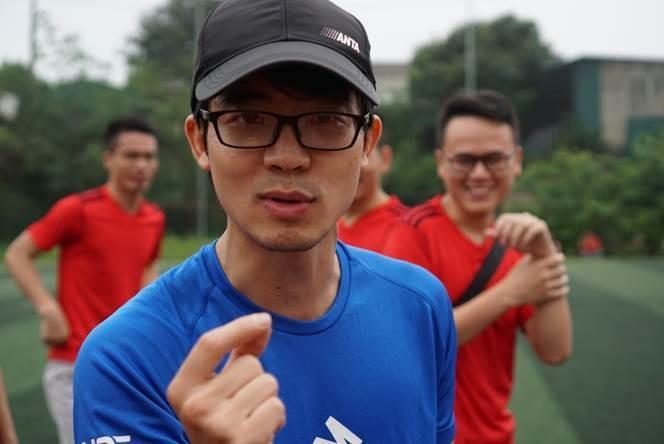 And of course we cannot forget the guy who opened his mouth continuously during 2/3 day…
The Games closed with a very beautiful image that all players stood together to create a memorable moment. This is the game of sporting spirit with sparkling smiles, happy faces as we, organizing team of V-game expected.
Summarize other games of V-Games 2018:
Host team NMVT: got the first prize with the 1st rank in all 3 games: Tug of war; arm wrestling (Ms.Le Nguyen) and Tic Tac Toe (Mr.Quan Rau)
V-Coating: got the second prize with the 1st rank in 2 games: Running and Football despite making much effort.
Hanoi: got the third prize as usual….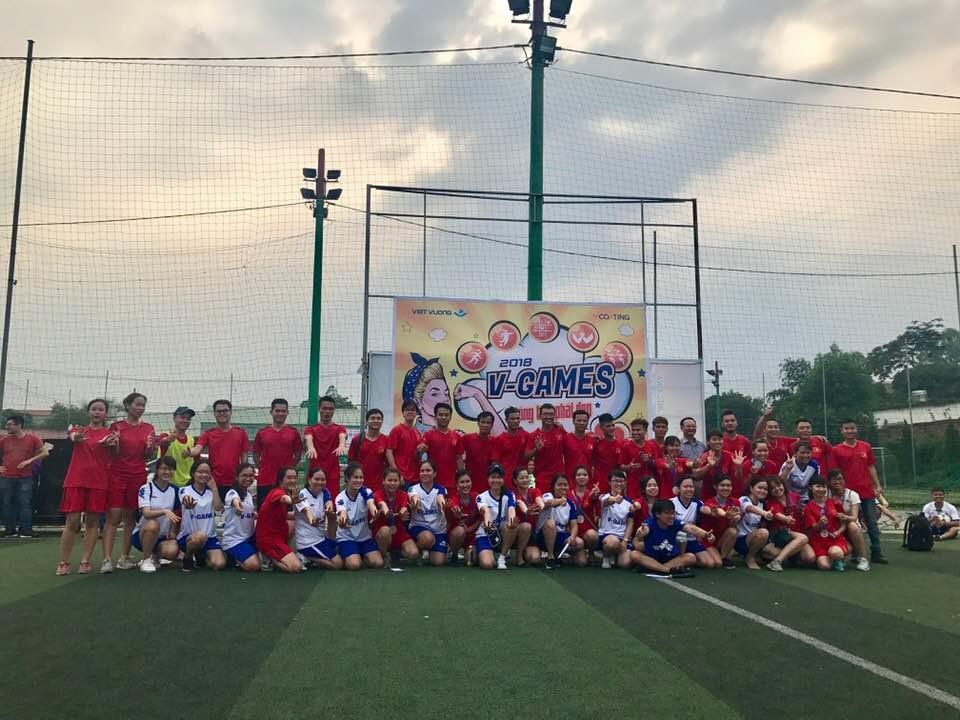 After all, everyone had a delicious meal with roast meat, grilled chicken, seafood rolls, salad and even Hanoi Beer, prepared by host team-NMVT. All of them brought entire feeling to the Games.
Once again, Organizing Team would like to send our thank-you to all the VVers for your youth, enthusiasm, and dynamicity that created success of V-Games. In the future, we hope to organize the Games more attractive and dynamic than ever before!
Thanks and see you next V-Games 2019!